A few weeks ago, driving through the forested hills of northern Pennsylvania, I saw a bumper sticker that read, "Not Mother Earth, It Was Father God." I almost choked on my latte.
The night before that drive, a man in Las Vegas had placed himself high in the sky with a cache of weapons and ammunition, looking down over a dancing mass of music fans through the mono-vision of a rifle scope. From that position as far as possible from Mother Earth, he rained down pain until raw red blood ran from hundreds of broken bodies. This was a country music festival. Not urban, not techno, but music of the country, music of the land. The shooter claimed dominion over the earth, as the Book of Genesis instructed him. He also lived out the western myth of male, militaristic monotheism: one and only one, high above the world, in charge of everyone, especially their deaths. A.k.a. Father God.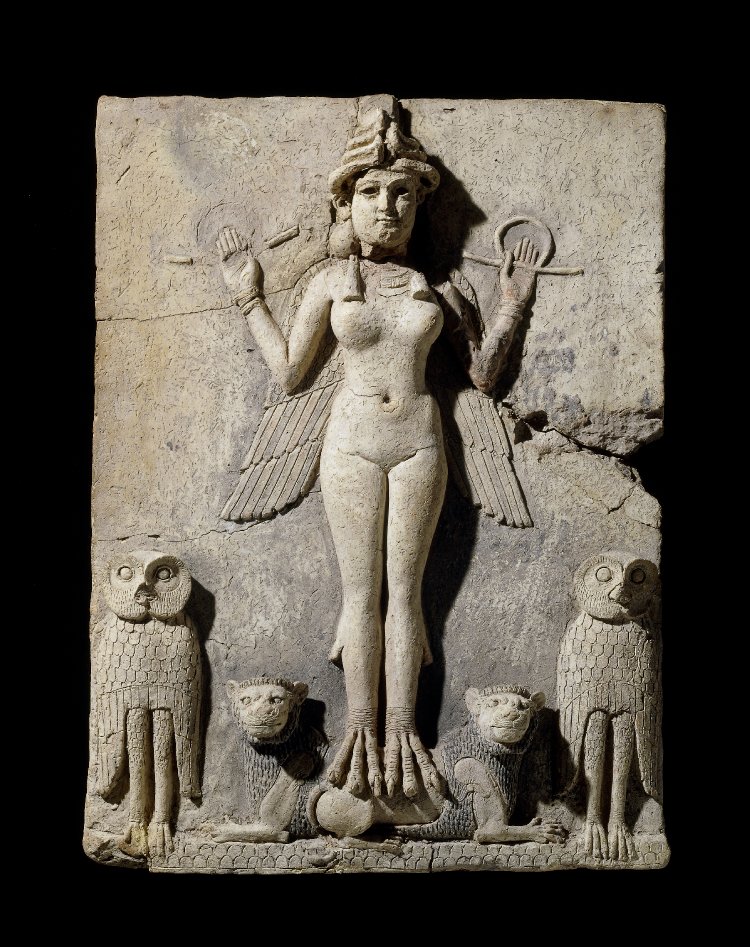 The bumper sticker explicitly tried to deny the sacred nature of Earth. Mother Earth, the sticker claimed, is not divine (and therefore neither are earthly mothers, nor women). Only the father is a god (and therefore normal fathers are divine and so, by extension, are men). The sticker sought to silence, erase, and diminish Mother Earth, the better to continue Father God's agenda of exploitation, ownership, and coercion. This is what fake news actually looks like: monstrous lies on which monsters build hollow, violent power structures. The same hollowness yawns inside Harvey Weinstein and all his ilk and inside our sexual predator president. Surely it echoed inside the Las Vegas shooter.
I hope it goes without saying that no penis is any more or less sacred than any uterus. Both channel life forces. Both represent the powers of creation and creativity. Yet the Father God thunders that no one should have any other gods before him, that no one shall see beauty in any graven images, meaning sacred statues of other divinities. No one gets attention except himself. Everyone else, according to his twisted ego, is false, wrong, nasty, bad.
In reality, however, life balances perfectly between the intertwined magic of earth's soil and water, and the sacred sky energies of sun and air. We are equally the children of Mother Earth Goddess and Father Sky God. Neither one alone could make the family of life. Neither one takes precedence.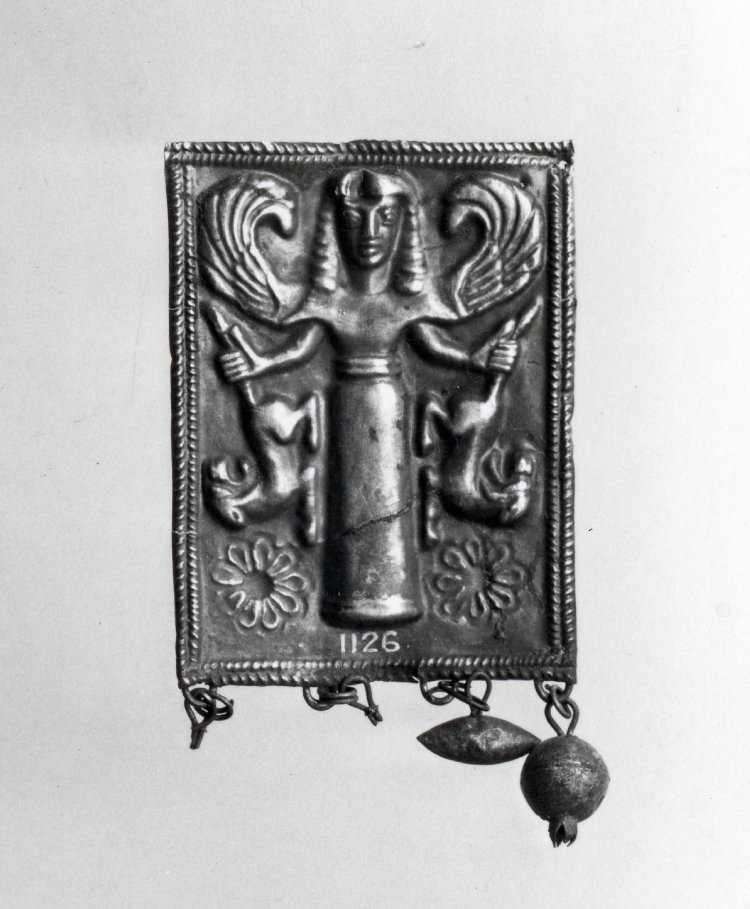 Mother Earth is true news, real news, solid news, up and down and all day long. She is an image of the fecundity and life-giving nature of Nature. She tempers the blind, racing madness of monotheism with her slow gestational transformations, her cyclical solutions, her abundance, her skill at weaving intricately complex and diverse ecosystems, and most of all her wisdom.
Gods and goddesses are not literal beings who patrol the clouds. They are citizens of the imaginal realm where they catalyze our mortal hearts and minds, helping us apprehend particular inflections of the divinity that streams into existence through all that is in every moment. The sacred cannot be reduced to any god or goddess, but all gods and goddesses show aspects of it. This can be extremely useful for living a more meaningful life, but it can be extremely dangerous when imbalances such as monotheism take over.
It wasn't Mother Earth who gave us an obscene form of capitalism that despoils the planet and concentrates wealth in the bulging wallets of a tiny minority. That was Father God. It wasn't Mother Earth who saddled us with technology addictions and the threat posed by artificial intelligence. That was Father God. It wasn't Mother Earth who gave guns more rights to fire than people the right to stay alive, who grants far more money to the military than to education and healthcare combined. That, too, is Father God.
The bumper sticker had a pronounced defensive tone. Whoever attached it to their car must have felt that the old meme needed repeating, which suggests that its metaphor has weakened. That makes this a dangerous time, as the news makes plain every day, a time of spiritual crisis and transition. Unsavory characters exploit power vacuums such as this, including pussy-grabbing presidents who howl their lies on Twitter.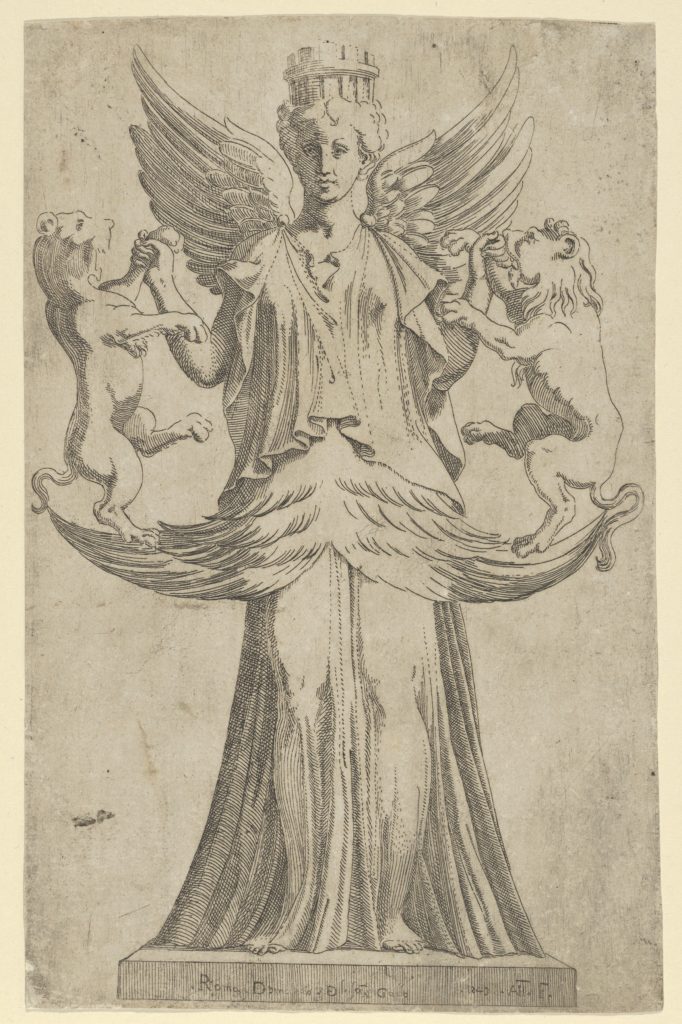 This is a time to imagine the Goddess, to call on her, to serve her. She will outlast the hollowness of monotheism. She came into being long before it did, and she'll still be here long after we all fade from memory's last memory. Even the longest human life lasts only a flicker for her. We rise from her soil and from her soul, we look around in astonishment and grandiosity, then we sink back into our source.
Unquestioned myths and scriptures work on us below the surface, without our conscious awareness. We act them out blindly. But when we engage with them, when we meet them fresh and see past their hypnotic familiarity, we can change them. We can re-create them.
Genesis opens with the conceit that a lone Father God created the world and humankind. It denies, devalues, and de-legitimatizes Mother Earth from page one. But the Father God doesn't seem up to the task of single parenting. In his fury at Adam, he spits blunt words like bullets: "For dust thou art," the bully god sneers, "and unto dust shalt thou return." That venom would fit neatly into a presidential tweet, in its character count, its violence, its lie, and its strategy of shaming.
The Goddess, however, might address Adam differently. Sometime when you find yourself near trees or river or ocean or hills, listen close for her quiet voice: For living earth thou art, my child. To living earth shalt thou return.