When my mythologist tribe visits town, I like to pour Chardonnay from a vineyard called True Myth. The wine goes down like nectar, a goddess adorns the label, and the name always makes us laugh, because we share the conviction that no, myth is not literally true, but yes oh yes, myth is truly true, deeply true, soul-true. In other words, myth tells lies to tell the truth. Myth reveals its truth not in the literal facts of its images, but as their meaning cloaked in metaphor.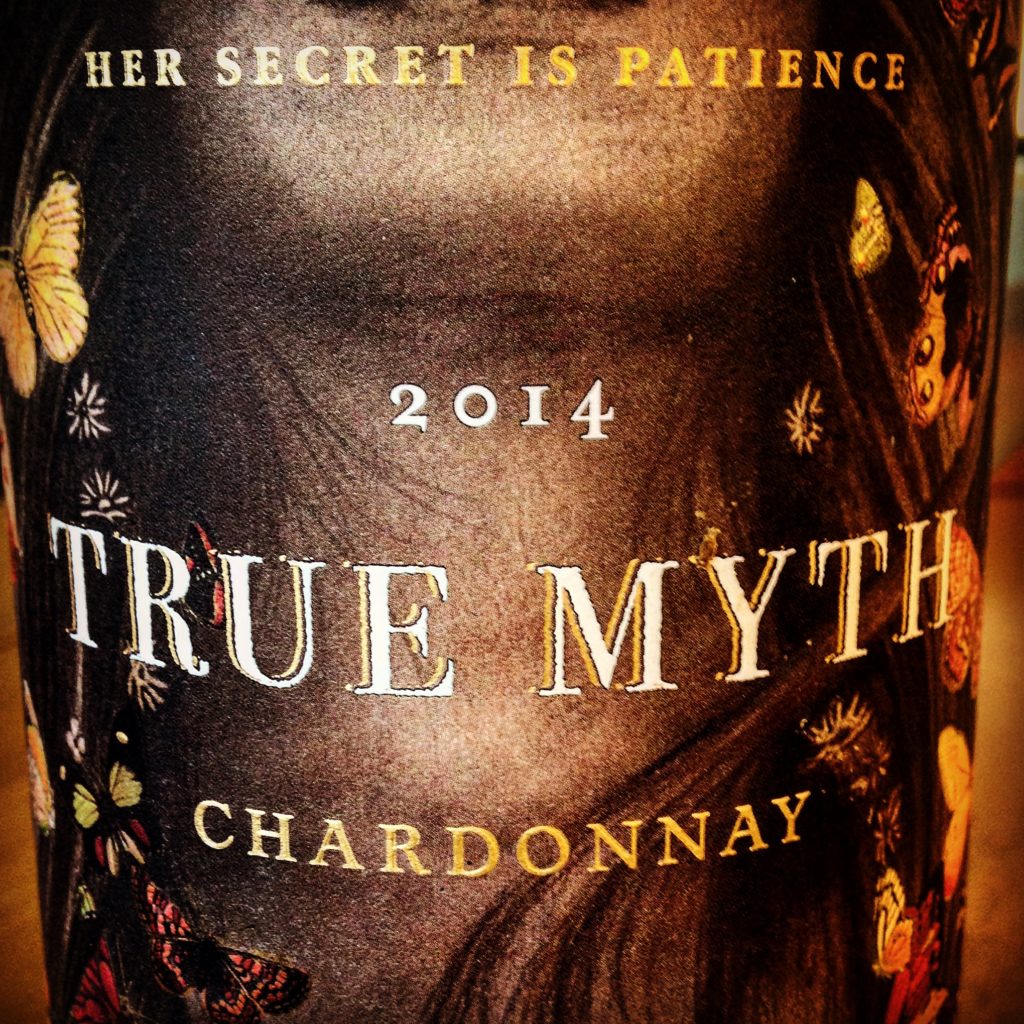 For example, who is the goddess on the wine label? The bottle makes no overt introductions, but the prominent word "true" reminds me of Aletheia, the ancient Greek goddess of truth. Aletheia doesn't embody only the kind of truth regarding facts and data; she also personifies disclosure or revelations. Aletheia reveals what had been hidden.
The Greeks mythologized lies, on the other hand, as the Pseudologoi, or False Words — a nasty horde born of Eris, the goddess of strife. It's easy to imagine the Pseudologoi as stinging winged beasties, especially these days when they swarm from the mouths of the president and his apologists. But there's also a different tale that tells of a single goddess named Pseudologos. As the story goes, when Prometheus was making Aletheia in his workshop — the same divine studio in which he fashioned humankind — Zeus summoned Prometheus away from his work. Prometheus's ambitious assistant Dolus, whose name means trickery or deception, set about making a copy of Aletheia. The copy's features and radiance matched Aletheia's exactly, except that Dolus ran out clay before he could make the copy's feet. When Prometheus came bursting back in, he stopped in his tracks, breathless at the copy's likeness to his own work and greedy to garner the glory for creating both goddesses. He hurried them into his magic kiln, and when they came out, glowing hot from the fire of the gods, Prometheus breathed the spark of immortality into both of them. They both exhaled, and then Aletheia walked with slow, steady, measured steps, but Pseudologos could only stand still, because her legs ended in stumps.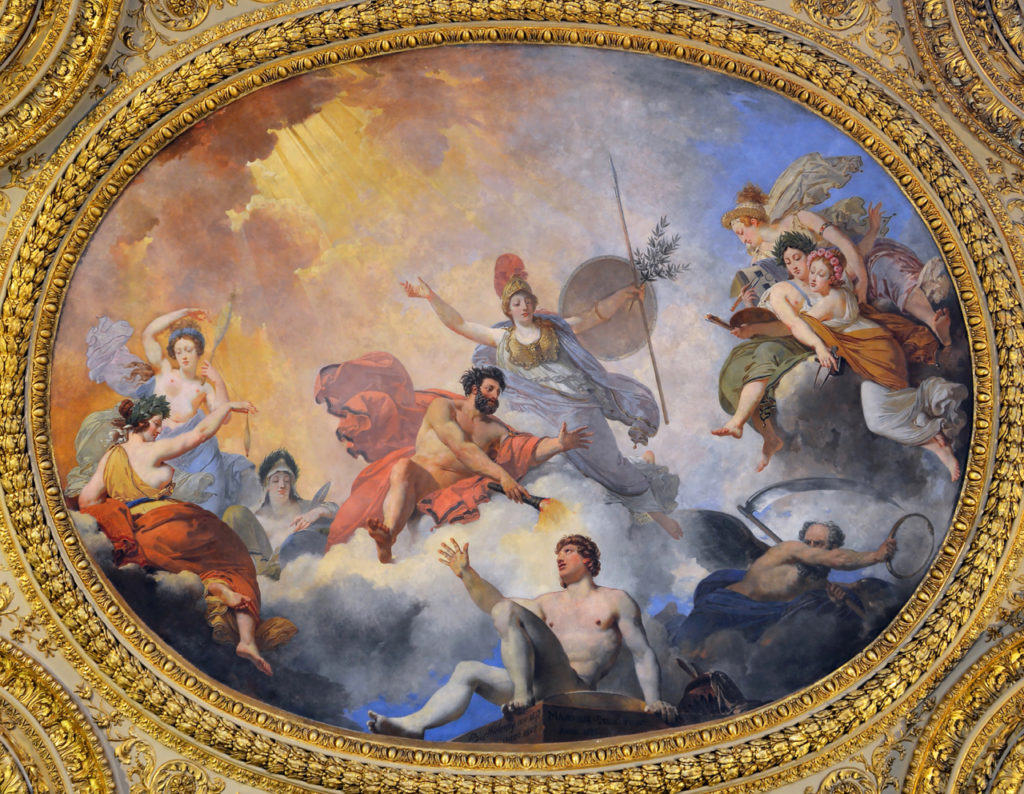 Have we not all faced difficulty in distinguishing truth from lies, and plagiarism from originality? Even clever Prometheus fell for the trick, and we are but muddy mortals. And notice how the blurring goes both ways: lies can seem so much like truth, and truth can seem so much like lies. Both are sculpted from the same clay. Both are equally alluring. But Pseudologos has no feet. She has no firm foundation in reality, and she cannot move on her own. She needs the aid of accomplices. Isn't it interesting that her existence springs from an excess of ambition, in both Dolus and Prometheus?
Aletheia, on the other hand, has an independent existence. She stands on strong, supple feet. The solid earth supports her. She doesn't back down. Careful and conscious, she neither rushes to judgment nor jumps to conclusions.
See how mythic images raise the ante on everyday metaphor? Magical, fantastic, and full of wonder, myth bursts with gods, goddesses, and creation on cosmic scales. Mythic imagery doesn't just tell lies to tell the truth; it tells fabulous lies, huge lies, amazing lies.
Fake news works on a similar principle. It, too, tells big lies, and its lies also have some deeper meaning. For example, consider the slander that circulated about Hillary Clinton and the pizzeria during last year's election season. The facts of the story were patently ridiculous, but the deeper meaning that many of us ignored — myself included — was that Clinton had a real image problem, and that some voters loathed her with a malicious, toxic furor. Then there is the story about Donald Trump's visit to Russia, and the prostitutes peeing in a Moscow hotel room. The meaning of the story is that many people believe the president to be a dirty conman who treats women like commodities and is in bed with the Russians, financially and politically. But we don't have all the evidence yet. This story might turn out to contain literal truth as well, aka true news.
Fake news scratches the age-old itch of myth — a deep desire to believe the unbelievable, to participate in magic, to thrill along with a flight of imagination. But fake news is not true myth. The truths of fake news are passing, ephemeral things, as fleeting as the headlines, and their lies are designed to manipulate.
Our slippery times speak in slippery terms: alternative facts, reality tv, infotainment, misinformation, post-truth. Each is a euphemism for the ugly fact that money-mongers lie to gain, preserve, and augment their power. Fake news is a powerful weapon in their arsenal. Fake news lies to drain us of our power. Myth lies to remind us of our power, here and now and always.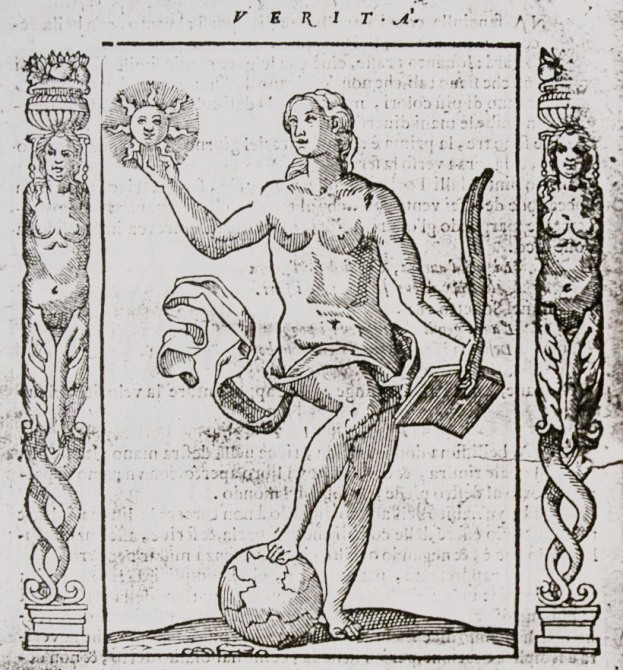 Our power begins in recognizing and discerning between Aletheia and Pseudologos. Does a story arise from someone's ambition? Who stands to to gain from it, and how? Does it stand on its own, or does it require co-conspirators? Is it a near copy of the truth but missing a crucial detail? Does the story rush itself? Does it lurch away from scrutiny and race ahead to tell more false words?
Myth tells lies to tell the truth. It can even tell lies to tell the truth about telling lies. Maybe Aletheia and Pseudologos aren't so much two distinct beings, but two ends of a gradating spectrum. Maybe the more truth a story contains, the stronger its feet grow, the further it can stride. Maybe the more falsehood a story contains, the more its feet thin into mist and blow away.
On the True Myth wine bottle, we can't see the goddess's feet, but the label proclaims, Her Secret Is Patience. May Aletheia share more secrets with us. May her strength and beauty walk with us, along with her patience and wisdom.